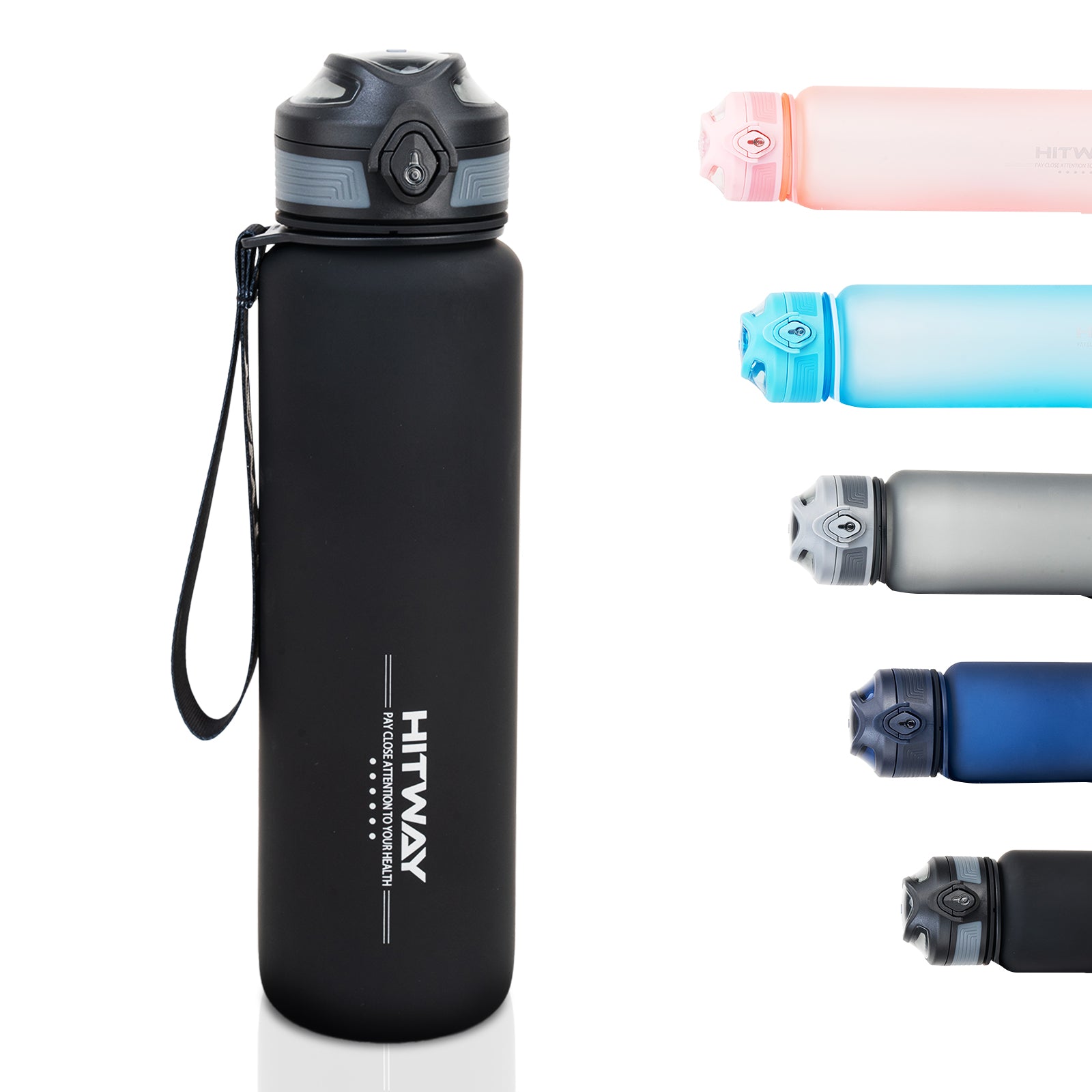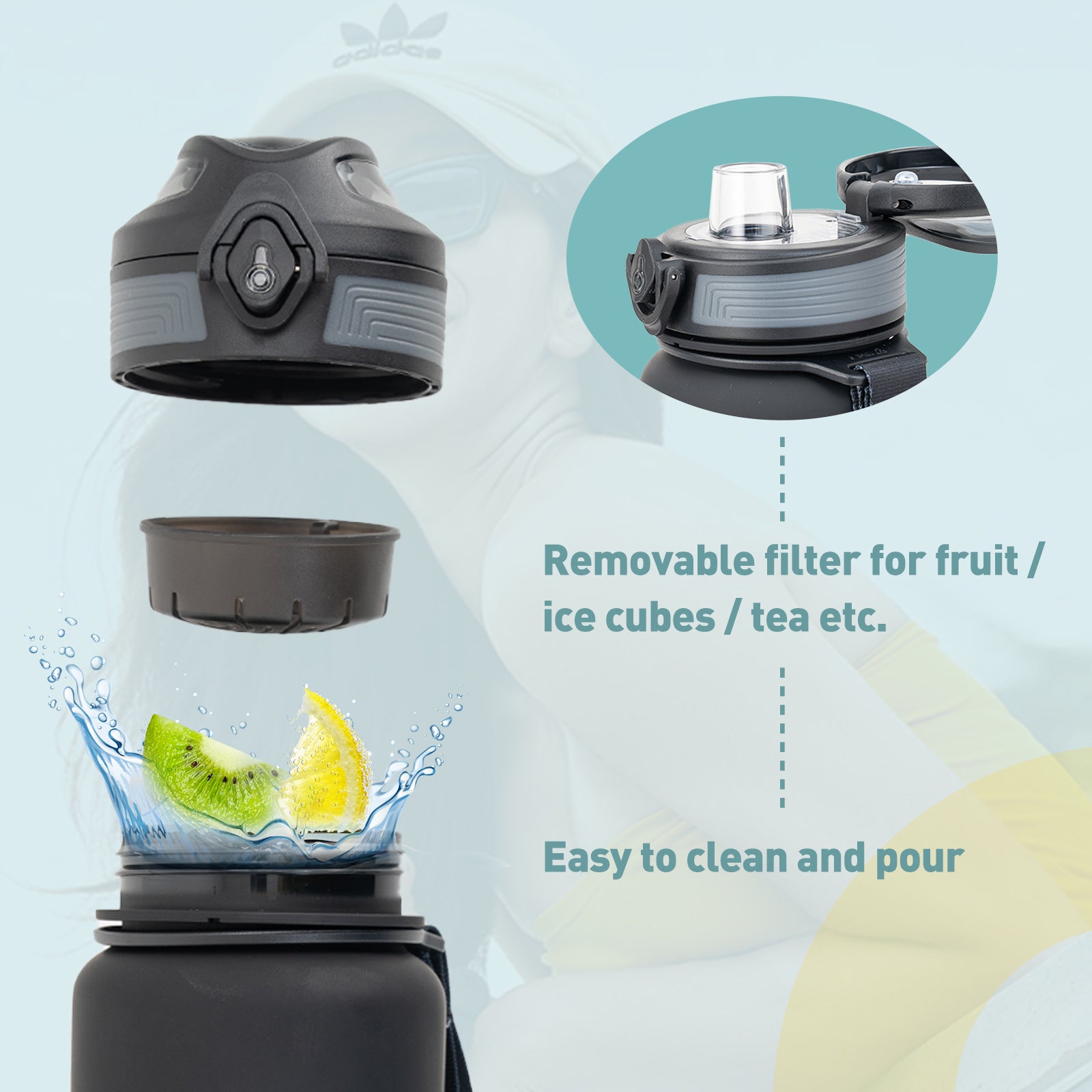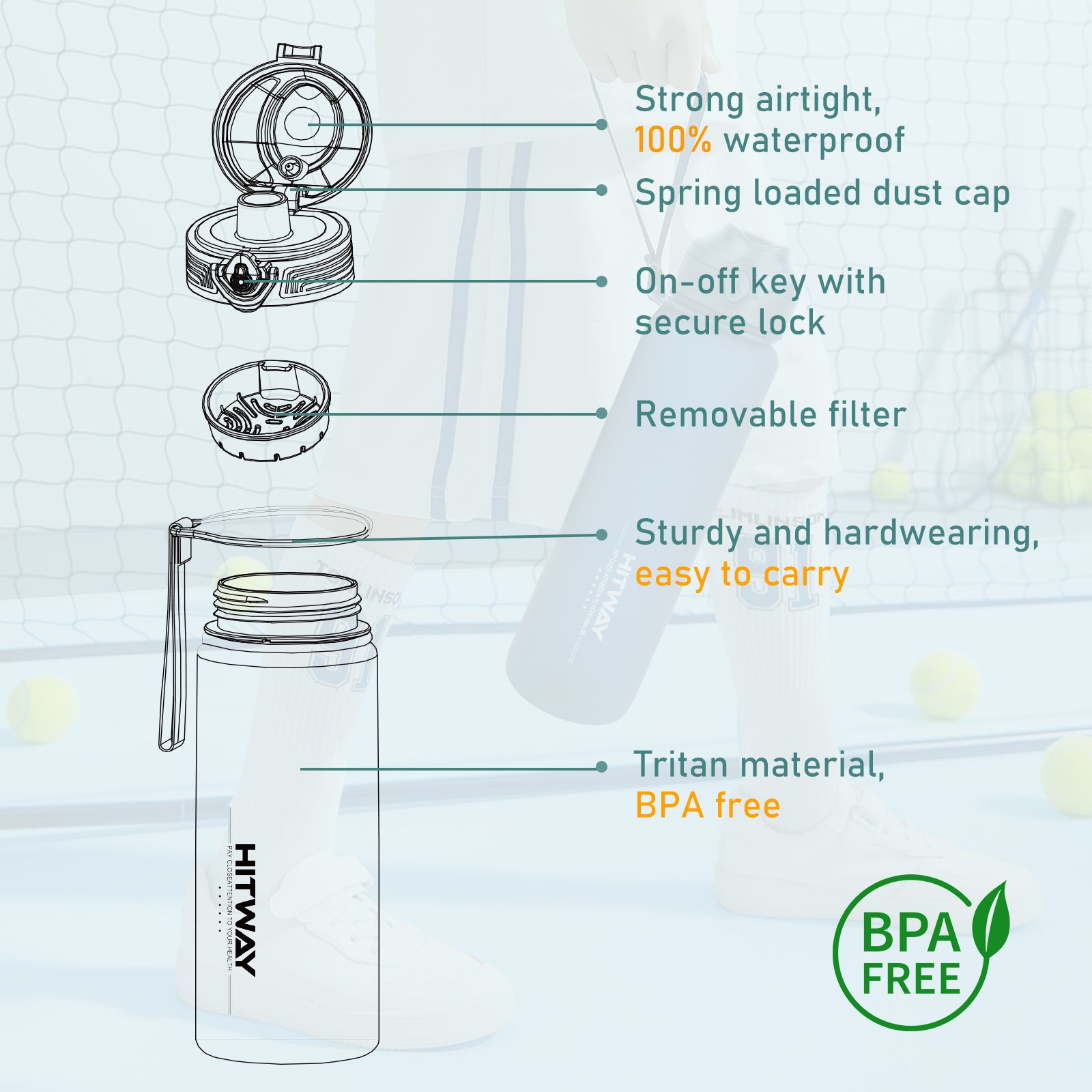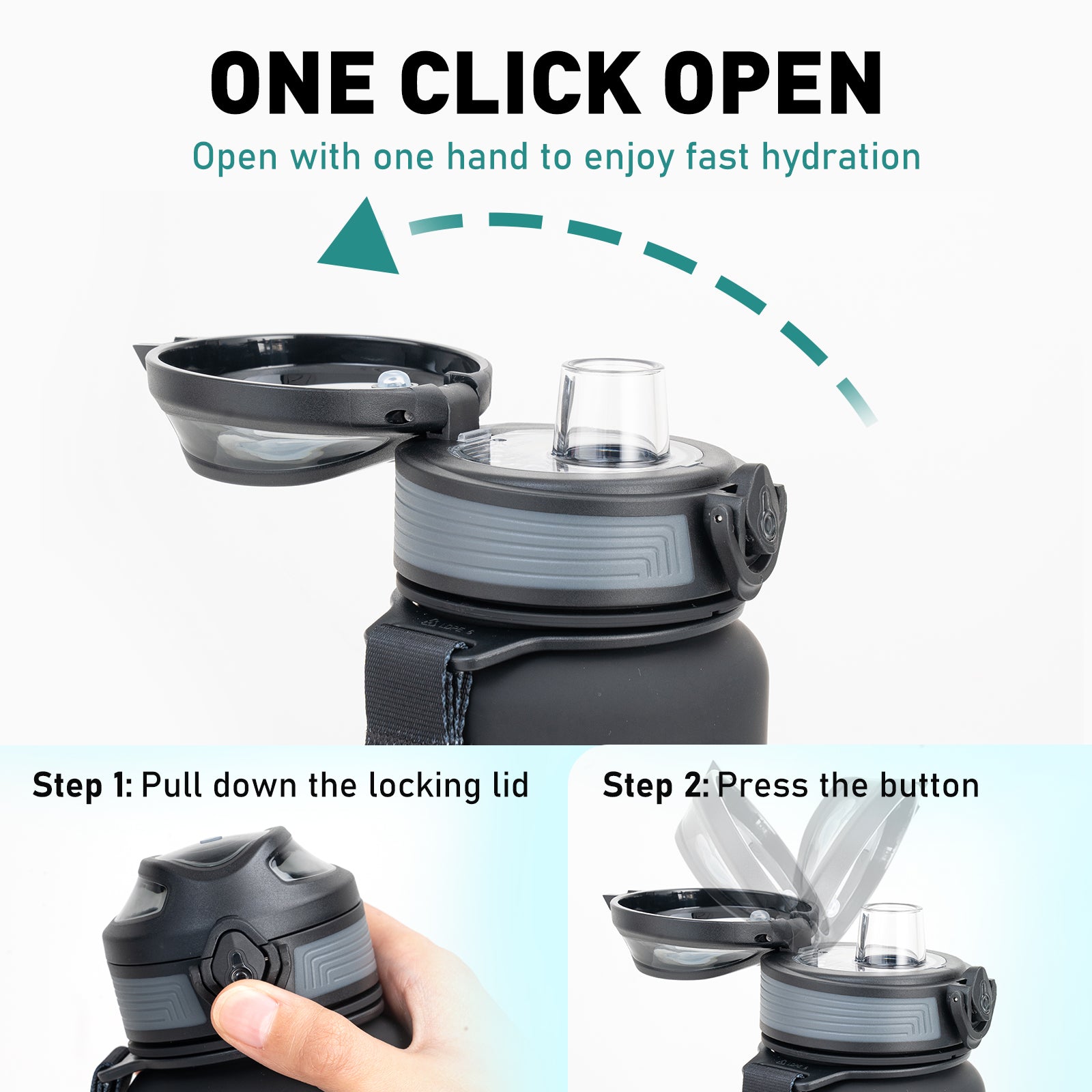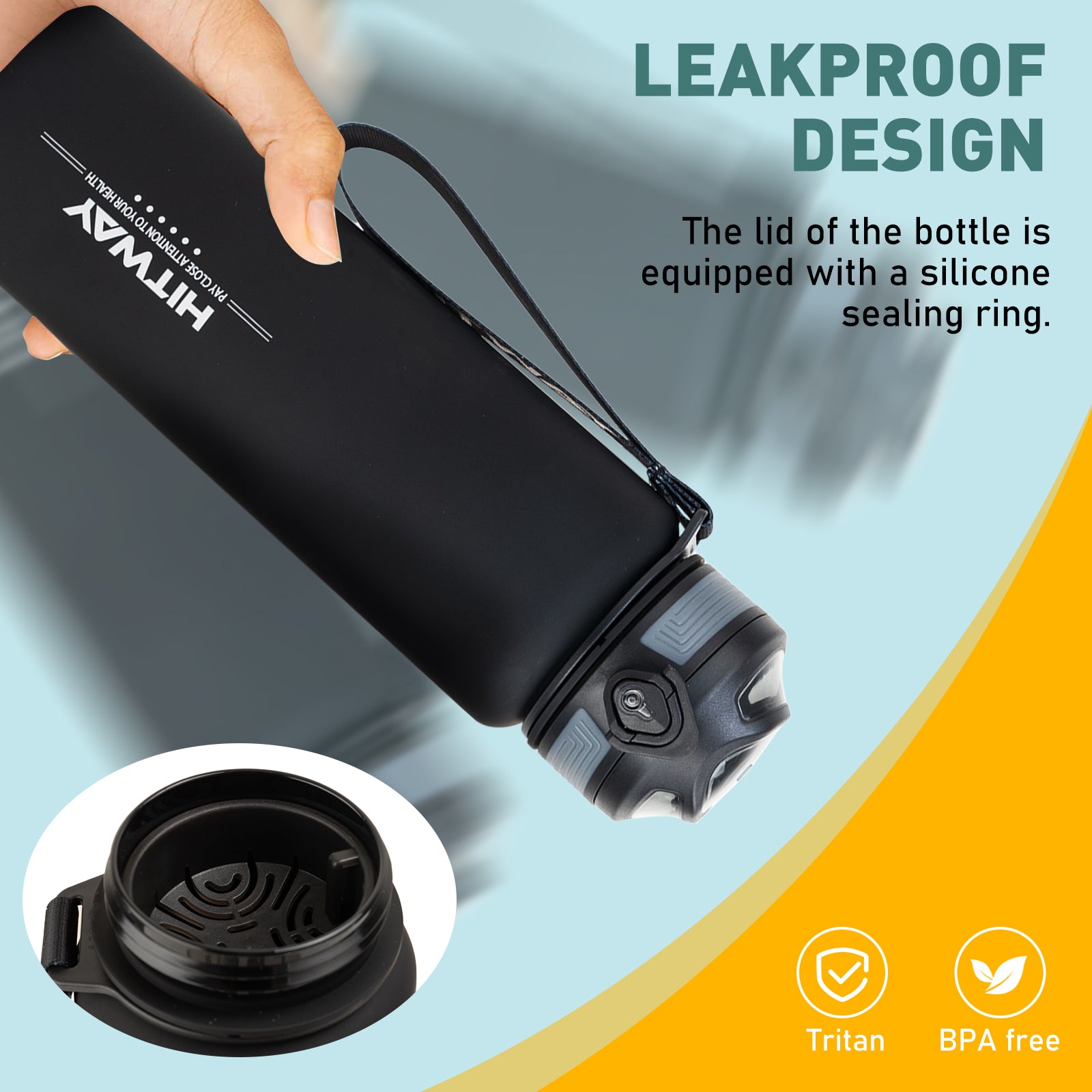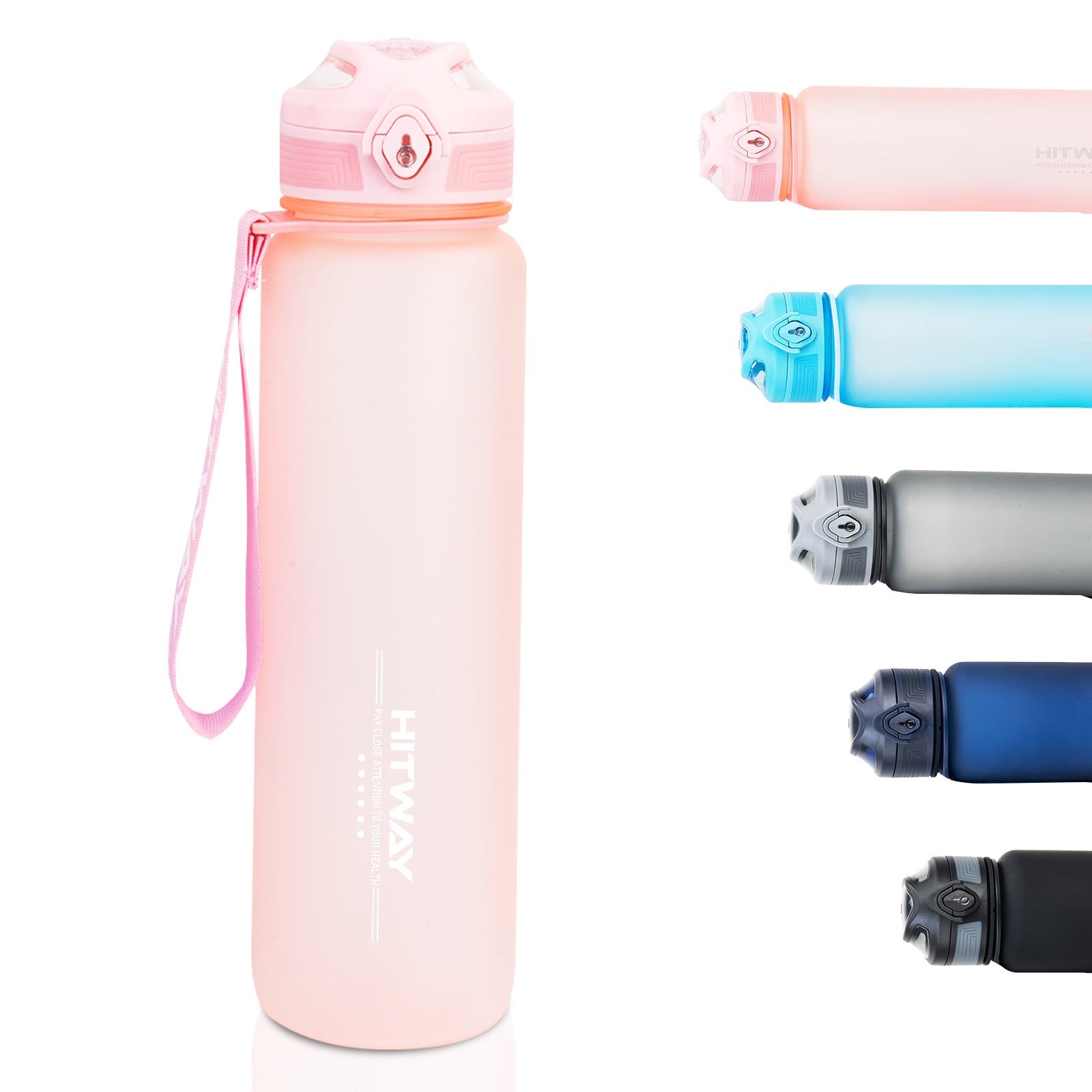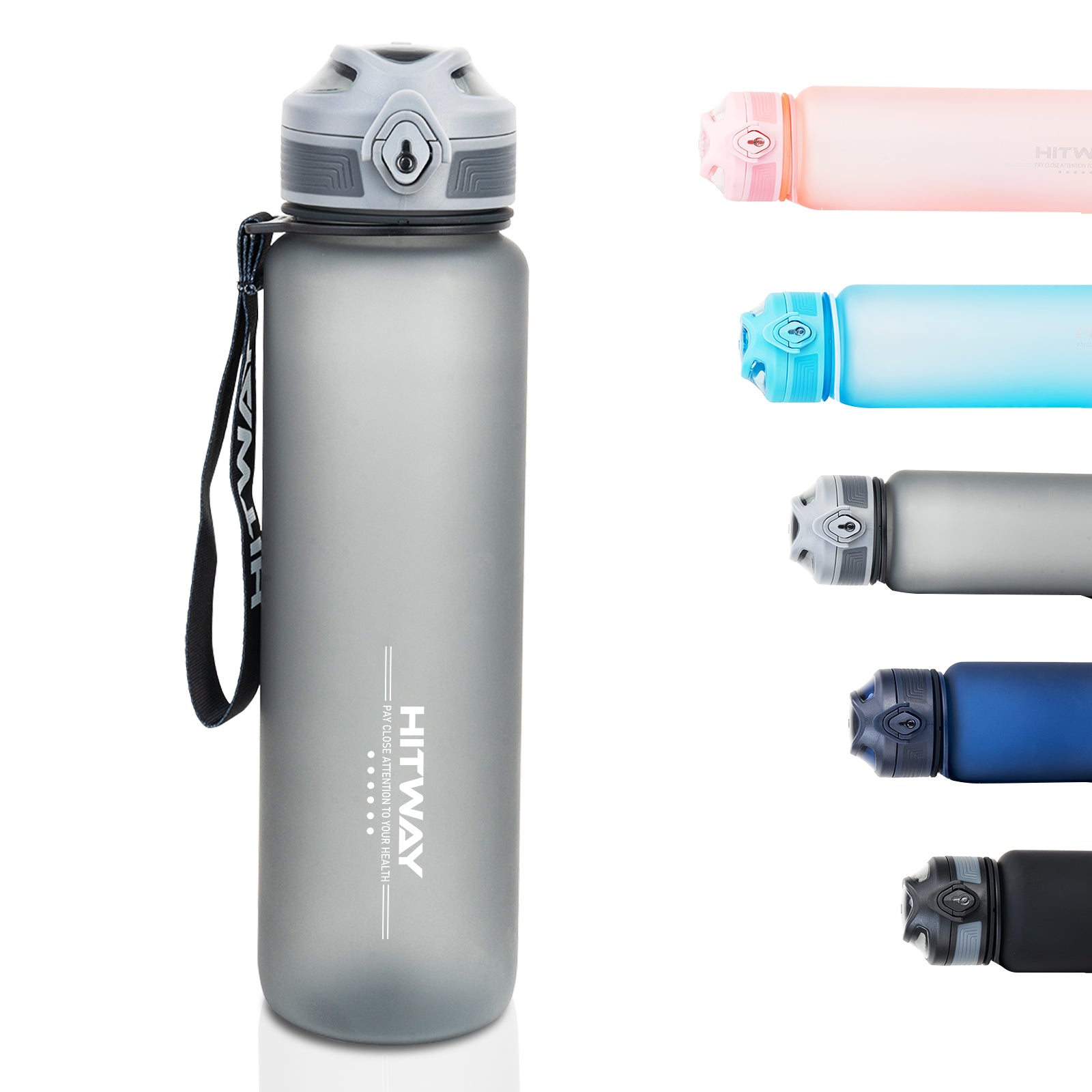 Water Bottle
---
16oz/32oz with Scale

HITWAY 16oz/32oz capacity Tritan water bottle is extremely durable and makes the perfect companion whether you're running errands or enjoying a full day at the gym. There is a ml/oz scale on the back so you can see the remaining capacity of the bottle at any time. Make hydration a daily habit!

Better Materials

HITWAY water bottle BPA free tritan copolyester and first class craftsmanship. That's what makes our Superior Sports Water Bottle. Our quality coupled with unbeatable customer service makes us the only choice for premium plastic water bottles!

Non-toxic and Eco-Friendly Materials

The gym bottle has German LFGB certification. Bottles are made from 100% non-toxic Tritan co-polyester plastic imported from the USA that is SAFE to your body and environmentally friendly. No more worrying about harmful chemicals like BPA impacting your health that are present in many bottled water. If you are looking for a bottle that is durable and safe, it is the right choice!

It's in Our Design

From our ergonomic design to our dustproof/leakproof lid, every part of our water bottles is designed with you in mind! With a tough strap and a clear bottle that responds uniquely to its surroundings, it's stylish and easy to use.We offer the same pure flavor as these glass water bottles, but with the added benefit of shatterproof durability.


Our conveniently sized insulated water bottle for men and women fits in most backpack pockets, cup holders, and in your hand when adventure calls. It also allows for easy one-handed drinking or pouring. Perfect for people who have an active lifestyle!

NOTE: Because the water bottle adopts a special frosting process, the black water bottle has a good light-proof property, so the remaining water level of the water bottle cannot be seen in black, and the return application for this reason is not accepted.

Available in the USA, in stock. Four working days for delivery.
Local delivery in the USA.
Please feel free to contact us.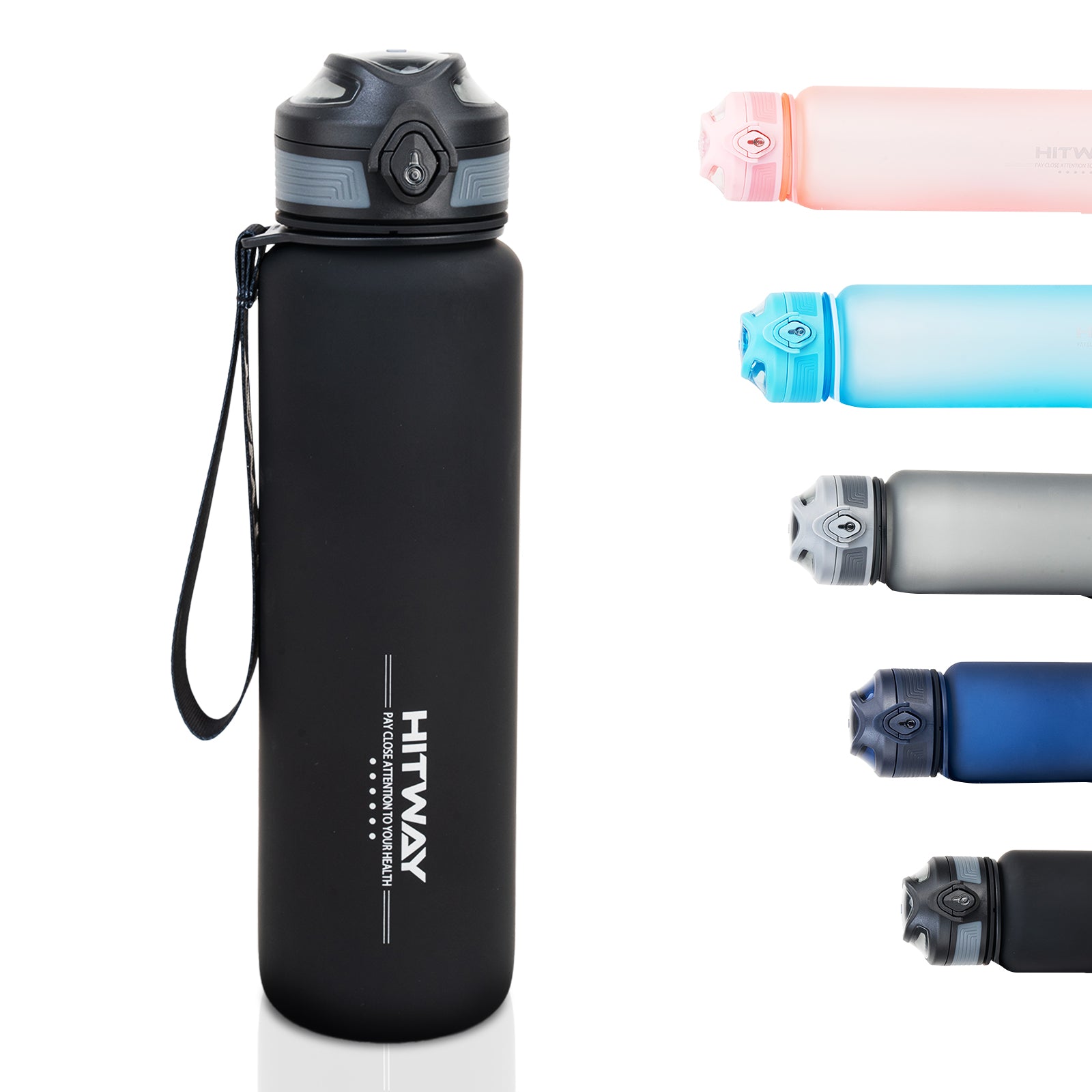 Water Bottle
Sale price
$29.99 USD
Regular price
$29.99 USD
(/)